International Customs Day 2021 "Bolstering Recovery, Renewal and Resilience for a Sustainable Supply Chain"
INTERNATIONAL CUSTOMS DAY 2021 "BOLSTERING RECOVERY, RENEWAL, AND RESILIENCE FOR A SUSTAINABLE SUPPLY CHAIN"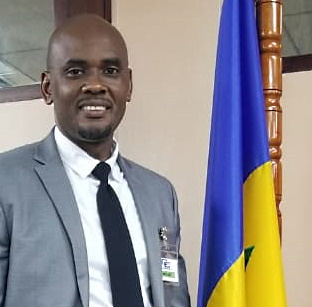 Each year on January 26th the St. Vincent and the Grenadines Customs and Excise Department joins the Brussels based World Customs Organization (WCO) in celebrating International Customs Day. This extraordinary day is so chosen to honor and pay tribute to Customs officials and agencies worldwide for the role they perform in facilitating and sustaining the transit of goods across the world's borders. This year we celebrate considering the significance of the theme "Bolstering Recovery, Renewal and Resilience for a sustainable supply chain."

TheCorona virus (COVID-19) pandemic has placed an incredible strain on the global economy and has posed significant threats and challenges to both the supply and demand of goods and services. These are manifested in lockdowns, closure of borders, reduction in the supply of labour as well as job cuts and loss of income. This once in a century worldwide pandemic has driven home the significance of the interconnectivity of world trade and the need to engage in initiatives that support the smooth flow of goods across borders. Notwithstanding, Customs seeks to ensure that we withstand the challenges and overcome the hurdles.
Tuesday January 26th, 2021, will be dedicated to the united efforts of "Customs administrations to emerge from the corona virus crisis and support people and businesses by strengthening the global supply chain, reinforcing collaboration, harnessing technology and putting people at the center of the transformation process." We have implemented basic reforms to ensure our health and safety and to protect the economy of the country. Customs continue to manage the COVID-19 concessions for cleaning, protective and sanitization products as well as barrels that contribute to sustaining thousands of Vincentian households during this difficult time. We do so utilizing Risk Management to facilitate trade while ensuring that revenue, as well as the safety of the nation is protected.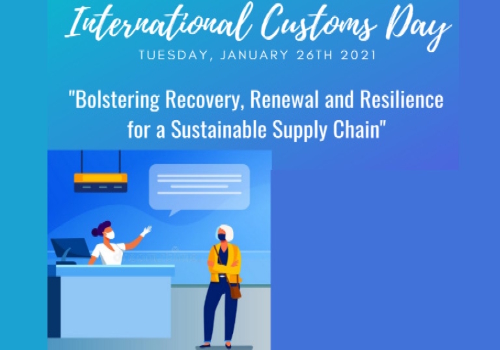 Our Officers are on the frontline at the heart of this pandemic - processing passengers, boarding yachts and cargo vessels as well as examining cargo at the various air and seaports and interacting with stakeholders. The very obvious threat to their health and wellbeing as essential workers is not overlooked. Measures to protect our health and safety on the job have also been implemented.  A shift system has been implemented, access to offices has been restricted, sanitization stations have been erected and other health protocols have been adhered to. Our courageous Officers continue without hesitation to collect the revenue, protect our borders and facilitate legitimate trade and travel. They must be commended for a job well done. In the midst of a global health crisis, we still collected revenue surpassing all other OECS administrations that were given revised targets for 2020. As result, our country is seen as an 'exemplar' of revenue collection for the fiscal year 2020.
I would like to take this opportunity to recognize members of staff who persevered through these difficult times to fulfill academic achievements, a record in the history of the administration, the largest batch of graduates in any one calendar year:

Mr. Rohan Barbour, Ms. Sylvorn Karen John and Mrs. Sherrika Shallow - John on completing their Bachelor's in Border Management.
Miss Tammy Cumberbatch in completing her Bachelor's of Science in Accounting.
Mrs. Dennica McKie for completing her Bachelors of Science – International Management Studies
Mr. Leslie Millington, Mrs. Lynda Myers Ellis and Mr. Maxwell Burke for completing a Diploma in Public Sector Management.
Congratulations to all of our Graduates!
On behalf of the Management of the Customs and Excise Department, I would like to take this opportunity to thank the staff for their tireless efforts towards achieving our mandate in these trying times. Special thanks also to our stakeholders and customers who worked along with us in navigating this unique terrain of a global health crisis. We wish you all the best for the future and look forward to your continued cooperation and support.
A Happy and Safe International Customs Day 2021 to all!